ABOUT OUR SCHOOL

Welcome!
We're so glad you stopped by! Peace
With
Christ Christian School is located in Aurora, Colorado, a suburb of southeast Denver. Our school

serves children primarily from the Aurora Public Schools and Cherry Creek school districts. As an outreach of Peace

With

Christ Lutheran Church, PWCCS touches the lives of families in the church and the community. W
e serve children ages 2 ½ through 8th grade and their
families. At PWCCS, your child is never just a student and you are never just a parent. We understand that working together, home and school, we will provide the very best educational and faith community to nurture your child and ensure a solid foundation for his or her future.
Peace With Christ Christian School is recognized within the community as a school where Christ lives, where chil
dren are encouraged in their Ch
ristian faith, where technology is used to support instruction, where the students are nurtured by capable, caring Christian teachers, where students are challenged to excel through a rigorous and age-appropriate curriculum and student activities, and where students experience an emotionally, spiritually, and physically safe school environment.
Peace With Christ Christian School is registered and licensed with the State of Colorado. We are accredited through the National Lutheran School Accreditation Commission. Under the Rocky Mountain District of the Lutheran Church-Missouri Synod, Peace With Christ Christian School is recognized as an accredited school by Colorado's Department of Education.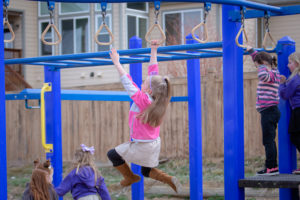 SCHOOL HOURS:
(refer to published school calendar for scheduled school days):
Kindergarten – Grade 8th grade
8:15am – 3:15pm
7:00am – 8:00am and 3:15pm – 6:00pm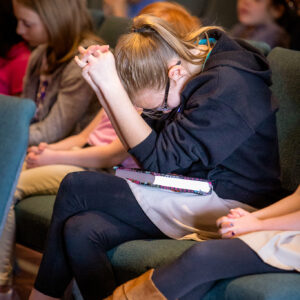 OUR PHILOSOPHY

In order to fulfill the mission of God's Church, Peace With Christ Christian School offers a program of quality Christian education. Its curricular and extra-curricular programs strive to express Christ's love throughout. All our staff are Christians who witness God's love to the children and set a Christian example living their faith in Christ. Each pupil has ample opportunity to witness his faith to friends and to participate in worship through classroom devotions and chapel services. Daily instruction in the Word of God provides an opportunity for the child to grow in the knowledge of his Savior, and to respond to God's love of him. Because each child is an individual soul, precious and loved by Christ, he is deserving of our love and respect.
Through a challenging curriculum and excellent classroom materials and equipment, Peace With Christ Christian School strives to aid the child to meet the ever-increasing demands of living a functional life in a modern society. Each child is helped to realize his God-given potential to the greatest degree possible.
Through the Christian emphasis in all aspects of education and life, Peace With Christ Christian School offers parents a strong Christian support network to aid them in bringing up their children in the nurture and admonition of the Lord. We feel that Peace With Christ Christian School can best assist parents in fulfilling their God-given responsibilities for His children.
OUR HISTORY

The concept of starting a Lutheran school began in 1993 when several congregation members of Peace With Christ Lutheran Church expressed an interest in starting a school as an outreach ministry of the Church. The idea developed quickly and our school opened its doors in August 1994.
Peace
With
Christ Christian School began with an enrollment of 60 students in Kindergarten – Grade 8. There were four full-time teachers, a full-time teaching principal, two part time art and physical education teachers, and volunteers to work
in the office. Classrooms were combined in Kindergarten
, 1
-2, 3-4, 5-6, and 7-8. The school shared the lower level of the church building with the established Early Learning Center.
By the fifth year all grades were spli
t, our enrollment had grown to
165, and the school occupied five classrooms downstairs and four classrooms upstairs. There were nine full-time teachers, two part-time teachers, (art and
p.e
.
), two teacher assistants, a secretary, and an Extended Student Care staff. The principal was now able to devote his full day to school administration. During this year we completed our NLSA self-study and welcomed our visitation team. On September 1, 1999 Peace
With
Christ Christian School was accredited by the National Lutheran School Accreditation.
Graduates of Peace
With
Christ Christian School are well prepared for high school and move on to Lutheran High School, Regis Jesuit High School, and area public schools.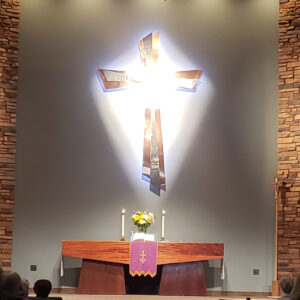 We invite you to learn more about Peace With Christ Lutheran Church.
Are You Ready to Become An Eagle?